Description
Milk kefir grains
8 grams of fresh milk kefir grains 
FREE Shipping in Europe
Live dairy kefir grains, traditionally grown
Enough to make daily 150 ml of milk kefir
Fast growing milk kefir grains, doubling every 2 weeks
Shipping every Monday – regular post by PostNL (The Netherlands) no tracking
Packed on the day of dispatch
All orders are processed within 2-5 business days. Most orders will be processed in 48 hours. Orders are shipped from the Netherlands.
Your shipping time will vary based on your location.
---
Milk kefir Recipe
The following things you'll need:
Fresh Milk Kefir Grains
Milk, dairy milk
Fermentation jar
Plastic sieve
Plastic spoon
Instruction :
The method is very simple. Use milk at room temperature, poor the milk in a clean preserving jar or a screw-top jar, add 2 tablespoons of kefir grains per 500 ml of milk (use a plastic spoon!), close the vessel and store at room temperature, after 1-2 days, pour everything through a plastic sieve into a bowl, the kefir is ready to drink. Keep the rest of the kefir in a cool place. Rinse the kefir grains carefully under cold water and use them for the next batch, or keep them on some milk in the fridge for a few days. Keep the live milk kefir grains on enough fresh milk. I advise to place the kefir grains daily on fresh milk.
---
Payment option :
Paypal and wiretransfer.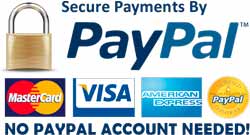 ---
Shipping :
On request with can ship with tracking code, an additional cost is applicable. Rates as supplied by Post.nl.
---
We also have other fermenting cultures like kombucha and water kefir grains upon request.